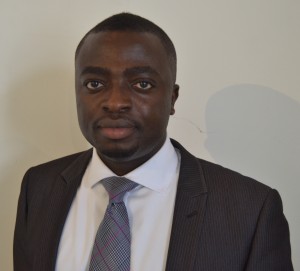 Mansford Asante is the CoC Administrative Secretary & Records/Finance Officer. He is a multi-skilled professional; a qualified accountant (ACCA) and an IT consultant. He served in the British Army as a Human Resource Specialist from 2008 to 2013 – spending three years in Germany and two years at the Ministry of Defence (MoD) headquarters in Whitehall, London. Prior to joining the Army, Mansford worked as a lecturer in a college in Bradford teaching some ACCA and ABE(UK) courses.
Mansford believes that building and maintaining a personal relationship with God is the key to experiencing His goodness and encourages everyone to start this journey to experience first-hand that the Lord is good. He is very passionate about praise and worship, and loves singing. Mansford has great passion for organising events and would like to see churches in Bradford and West Yorkshire come together to hold mega-crusades and community outreach programmes in the near future. Mansford is married to the CoC Praise & Worship Coordinator, Abigail Asante, and they are blessed with a boy, Mansford Jnr.
Other interests and activities: Mansford is an active football player and enjoys table tennis too. He holds a BTEC Level 3 certificate in Digital Image Capture and Editing (with Distinction), and enjoys taking and developing photos as a pastime.
Email: masante@crownofchrist.org.uk
Mob: 07577 871 817