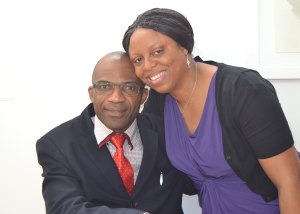 You are welcome to Crown of Christ (CoC) Gospel Church International based in Bradford, United Kingdom. CoC is an evangelical Christian network committed to expanding the kingdom of our Lord Jesus Christ through soul winning, deliverance ministration, discipling converts, supporting the underprivileged, and most significantly, raising heavenly-minded believers zealous to finish the Christian race commendably well, and if possible, to receive the Lord's reward of a crown in heaven.
Are you searching for somewhere to make new friends?  Do you wish that your life be filled with joy, peace and happiness on a daily basis regardless of the unpleasant experiences and troubles of life?  Are you searching for the truth about God? Come and fellowship with us at CoC Gospel Church.  We are a vibrant multicultural Pentecostal church, where demonic yokes are broken, and people are repositioned to fulfil their divine destinies in the power of the Holy Spirit.
As an evangelical family church, CoC is committed to:
Teaching the Total Gospel
Expanding the Kingdom of God through Soul Winning
Equipping Christians to Walk in Obedience to God's Word
Preparing Believers to Withstand and Overcome the Negative Pressures of the Postmodern World
Dismantling Burdens through Deliverance Teaching and Ministration
Supporting the Vulnerable and Underprivileged
Running the Christian Race to Finish Well for the Lord's Eternal Reward
Come and experience: *Holy Spirit Inspired Multi-Purpose Intercession   * Lively Pentecostal Praise * Total Gospel *Reviving Worship * Multicultural Fellowship *Fulfilling social support networks.
In CoC you will be locating yourself where God can easily locate you to fulfil your divine destiny. If you live outside Bradford and the UK, you are welcome to partner with us through social media and our online facilities.
May the Lord's divine grace be sufficient for you to become all He wants you to be and achieve all He has destined for you; everything in its right time and season.
Shalom!
Ken Omeje (Host Pastor)
komeje@crownofchrist.org.uk